Your ads where you want, when you want.
Already have an account?
Sign in
It's as easy as

Login to the website.

Upload your own ads.

Choose your locations.
Located in high-traffic areas, our screens can easily reach a diverse and local audience.

Team Life Training Center: Colts Neck, NJ
The Center is a comfortable classroom setting with space for up to 20 students. The classroom is also available for groups to hold meetings and lectures for clients.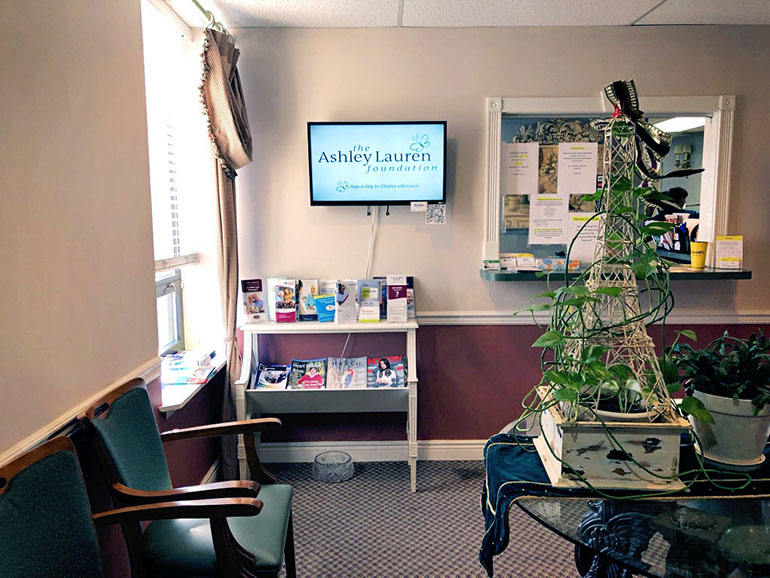 Dr. Perkari's Office: Holmdel, NJ
An internal medicine specialist in business for over 50 years, Dr. Perkari's office is typically full with patients.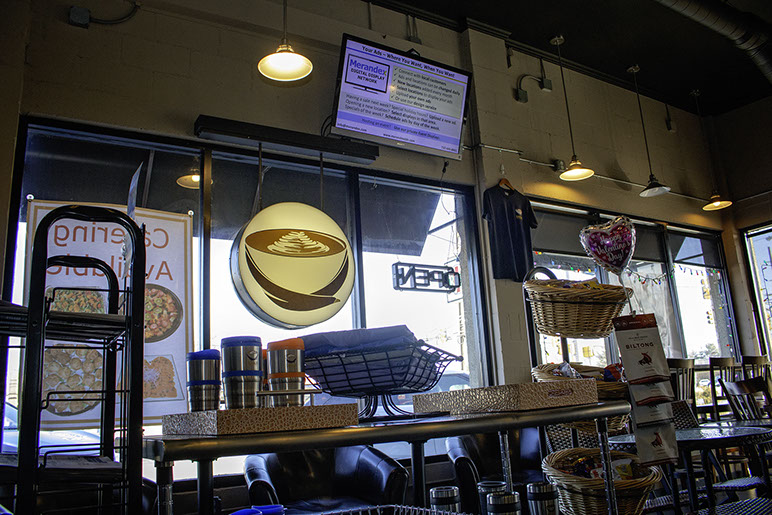 Eagle Specialty Coffee: Eatontown, NJ
Serving coffee, smoothies, pastries, and more, this bustling coffee shop is located on a busy intersection of Route 35.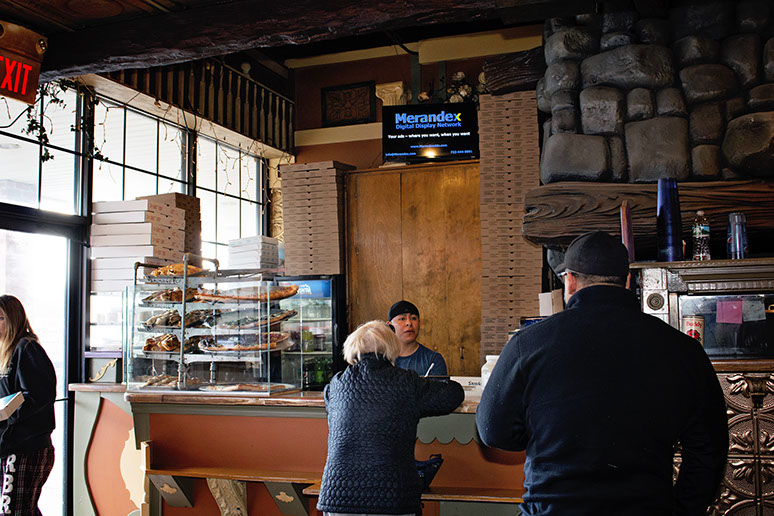 Attilio's Pizzeria: Lincroft, NJ
This family business, established in 1978, is located on Newman Springs Road, which gets a lot of traffic from nearby businesses as well as Brookdale Community College.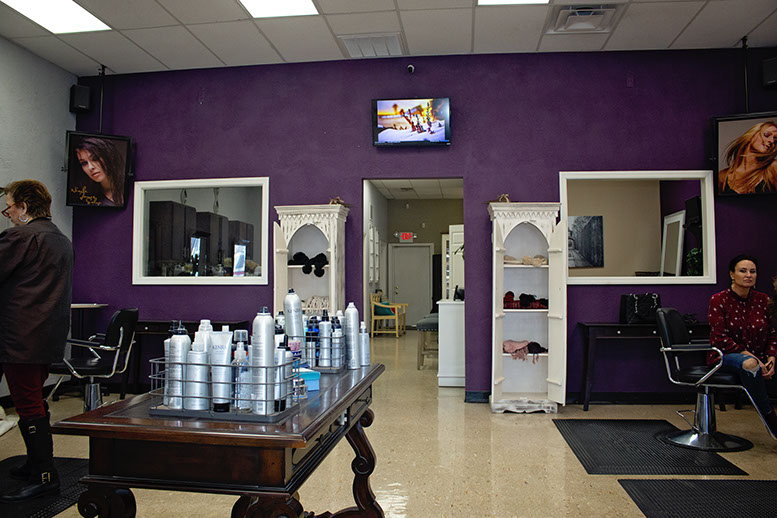 Nicole James Salon: Middletown, NJ
They provide a variety of services using only high-end products and devote their complete attention to every service offered.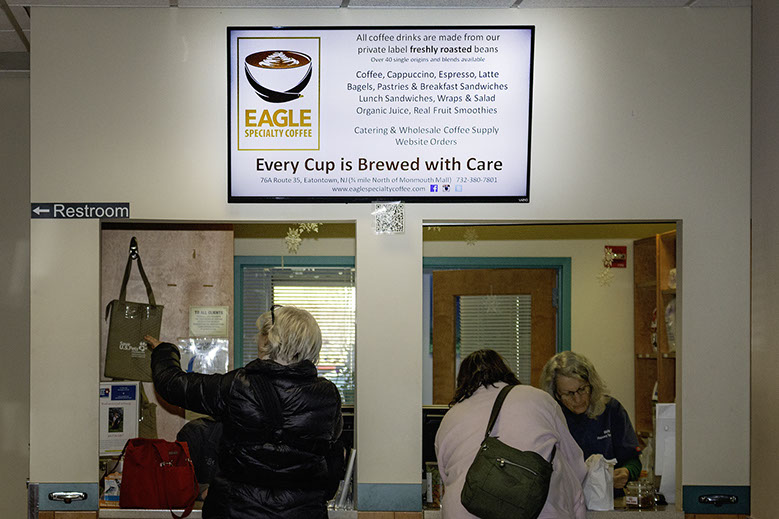 RBVH: Tinton Falls, NJ
Red Bank Veterinary Hospital is a 24-hour emergency, critical care, and referral service providing quality compassionate care for companion animals.

Shore Smiles Dentist: Lincroft, NJ
Shore Smiles is a family and cosmetic dentistry practice that provides care for their patients as if they are part of the family.

---
Easy to set up, easy to make changes.
Having a sale next week?
Upload a new ad.
Opening a new location?
Select displays in that area.
Weekly specials?
Schedule ads by day of the week.
Need help with ad design?
Use our design experts.
Start your success story.
Central NJ Digital Advertising Network

The Digital Display Network is a simple solution for Monmouth County small businesses looking to establish a local presence through a robust network of digital displays in local businesses throughout the area. Unlike traditional ad displays, you are able to tweak and swap out advertisements whenever you want to keep up with any promotions you have, plus you're more likely to reach the local audience you need.

With our Digital Display Network, you're able to schedule ads to go out on certain days of the week, strategically select which locations you want your ad shown in, and upload as many ads as you want in the backend. Never worry about keeping your messaging up to date again.
Small Business Digital Advertising Designers

Need someone to design your ad for you? We've got the team for that.
For a small fee, our designers will help you design the perfect digital ad to get your message across to the right audience.
Even better, if you sign up for a 3 month or longer subscription, we'll throw in one ad creation.
Questions? We've got you covered.